Phydrion - 5920040 pHydrion 9800 Plastic pH Indicator Strips, 0.0 to 14.0, flip top Vial Packaging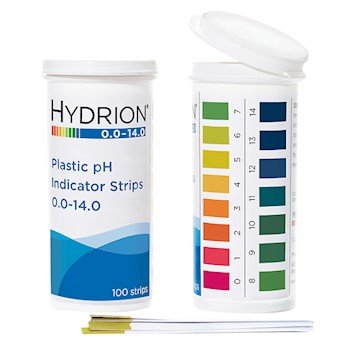 Phydrion - 5920040 pHydrion 9800 Plastic pH Indicator Strips, 0.0 to 14.0, flip top Vial Packaging
Brand: Phydrion
Features:
Product Type: test strip
Parameters: pH
Range: 0 - 14
Graduations: 1
Qty/pk: 100
Release Date: 15-05-2017
model number: 5920040
Part Number: 5920040
Details: Immediate pH testing is available in brilliant, long lasting colors. These direct-reading pH papers give a simple, single color match for all pH values in distinct, bright color separations. Handy Flip top vials contain 100 dip sticks and feature a handy matching color Chart. Three times the matching area compared to other plastic strips.
Package Dimensions: 3.4 x 1.7 x 1.4 inches